---
TYNE TUGS AND TUG BUILDERS
A history of Tyne Tugs, their builders and owners
Above: Select the required Tug Owner by using the initial letter of the Owner's Name eg: Batey, Lawson or Tyne.
KEY BELOW: D / H / P (D = basic dimensions are shown; H = a history is given; P = one or more photographs are available)


Tug Owner: John & James Ridley, Bill Quay
Tug Owner: Joseph Ridley, Newcastle
Tug Owner: The Ridley Steam Tug Co Ltd, Newcastle
Tug Owner: Ridley Tugs Ltd, Newcastle
Tug Owner: Wear Tugs Ltd, Newcastle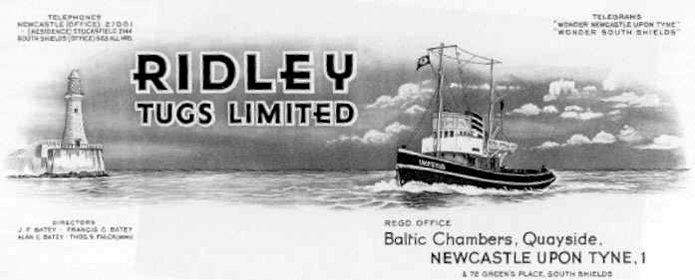 See John H Proud's book "150 Years of the Maltese Cross" for further details.

The following tugs were owned or operated: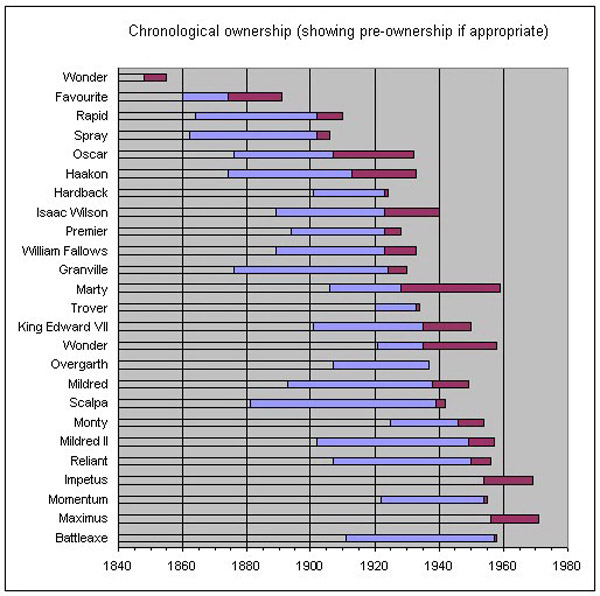 02/03/2010: Mike Newby sent in some photos and the following information: My Father John Newby was skipper of the MARTY then the IMPETUS. That's my Dad bless him on the bridge in the second MARTY picture taken off Mill Dam. My Grandfather Septimus Newby started work on the RELIANT, then BATTLEAXE and MARTY. Both of the above worked together on the Lawson Batey's tug HOMER during the war when she was sent to Scapa Flow. My Great Great Grandfather worked on many of the early Tyne tugs and was skipper on the CONQUEROR. I knew Boswell Whitaker for years who was the manager of Ridleys a great knowledgeable man and a lot of the tug men including Hector Stuart when he was skipper of the George V.