Tyneside Tug Builders in alphabetical order of Surname
J Softley & Co.
John Softley was in partnership with John Readhead from 1865. See Readhead Softley & Co.
The partnership was dissolved in 1872 after a great trade depression and Softley continued to build two of the vessels on the existing order book for his own account.
Sofley was declared bankrupt in 1875 and his yard number 115 (not a tug) was completed by the owners.
He set up in business two years later in conjunction with his sons as J Softley & Sons, building firstly in North Shields and then at the Thrift Street yard in South Shields.
The following are lists of tugs built by the various Softley companies:
John Softley & Co, South Shields:
Softley Bros, North Shields:
John Softley & Sons, North Shields:
John Softley & Sons, South Shields: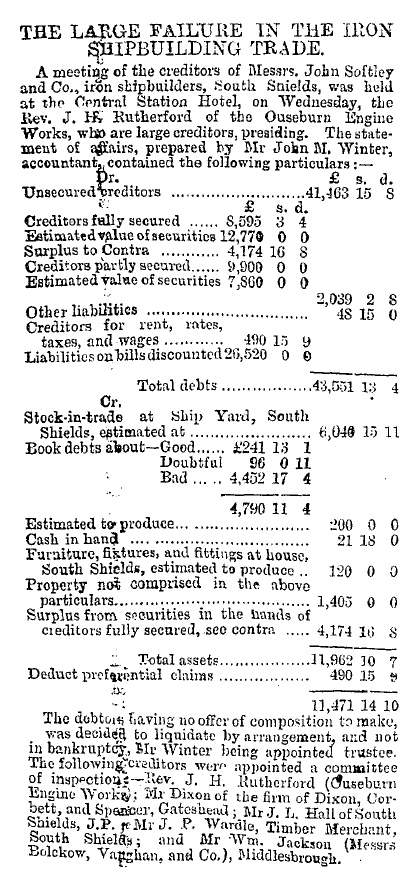 The Newcastle Courant, Friday, November 13, 1874