---
TYNE TUGS AND TUG BUILDERS
A history of Tyne Tugs, their builders and owners
Wallsend Slipway & Engineering Co Ltd

Wallsend Slipway & Engineering Company Ltd was located on the River Tyne at Point Pleasant, near Wallsend, Tyne & Wear, around a mile downstream from the Swan Hunter shipyard, with which it eventually merged.

The Company was formed in November 1871 as The Wallsend Slipway Co by Charles Mitchell, a local shipbuilder. The objective of the new company was to repair the ships of various shipowners with whom he had recently established a business relationship.

In 1874 Willam Boyd was appointed managing director and it was Boyd who introduced marine engine building to the firm. Over the next decade it became its most important activity and in 1878 brought the words 'Engineering' into the full title of the firm, which then became ' The Wallsend Slipway and Engineering Co Ltd'.

Under Boyd's direction the small shipyard became a major marine engine building concern, erecting the first steel boilers on the Tyne in 1878, and the first triple expansion engines on the Tyne in 1882.

In 1903 Swan Hunter took a controlling interest in the Company.

The company manufactured Parsons turbines under license for ships including the famous RMS Mauretania and numerous British warships.

In 1977 the business was nationalised and became part of British Shipbuilders.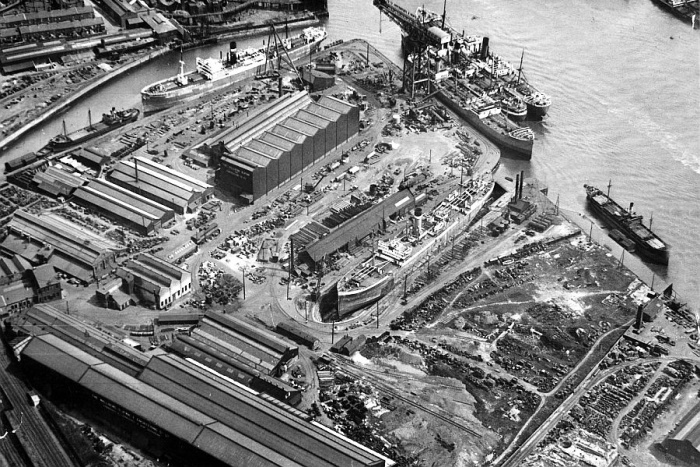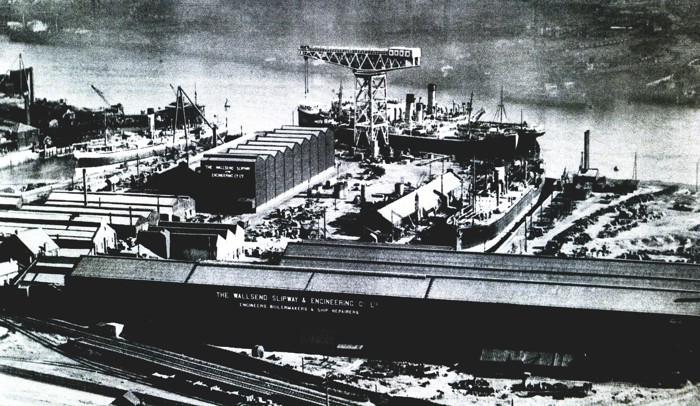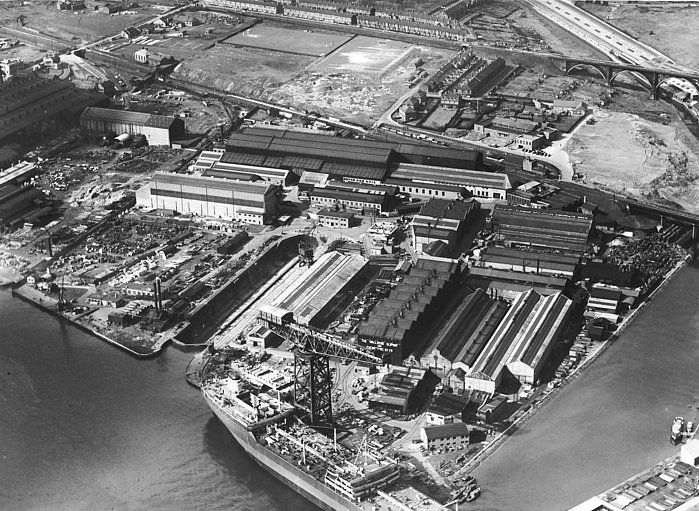 Above photo of the Wallsend Slipway site is courtesy of Harry Rowell