---
TYNE TUGS AND TUG BUILDERS
A history of Tyne Tugs, their builders and owners
Thompson, Boyd & Co, Spring Gardens, Newcastle

By 1858 Isaac Thompson and Co, of Spring Garden Terrace, were engineers and ironfounders, who in 1863 were joined by William Boyd. It is thought that they also had premises at Low Walker on the Tyne. The partnership lasted until 1874 when William Boyd moved to Wallsend Slipway and Engineering Co. The business continued as a new partnership of William Thompson and Charles Thompson, under the firm of Thompson and Co.

This engine plate was found on the north shore of the Sea of Azov. Engine No 184 has not been traced but may be from one of the five River Don steamers built by Andrew Leslie at Hebburn and engined by Thompson, Boyd & Co. The ships were SOKOL, KORSHOON, KRECHETT, KOPCHIK and YASTREB, but their later histories & fates are unknown.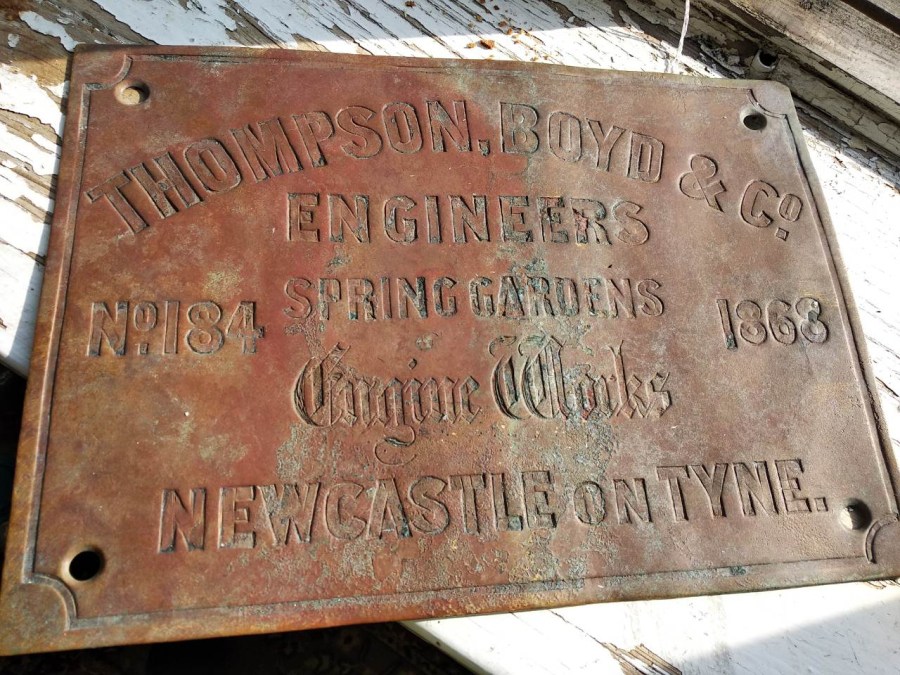 Photo courtesy of Alex Kosov