---
TYNE TUGS AND TUG BUILDERS
A history of Tyne Tugs, their builders and owners
Baird Bros and Baird & Barnsley

Baird & Barnsley were located at the North Shields Bull Ring, a part of the riverside that became incorporated into the Smith's Docks site.

Messrs Tyzack, Whitley & Co had a foundry there that specialised in patent windlasses, chain & anchor manufacturing. This foundry passed to Messrs Pow & Fawcus and it was during their ownership that there was a boiler explosion on the 6th January 1875 that killed seven men.

Shortly after this the foundry was taken over by Messrs Baird & Barnsley who carried it on as an engineering works for many years. It eventually passed to the Baird Bros, who enlarged the site by buying up a lot of old property which they demolished. They then built a graving dock on this land and ran this in conjunction with their engineering business.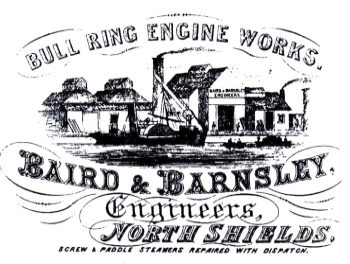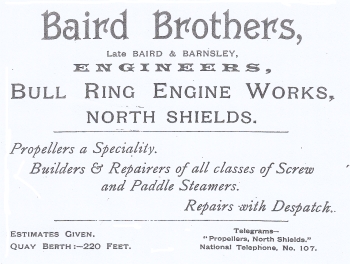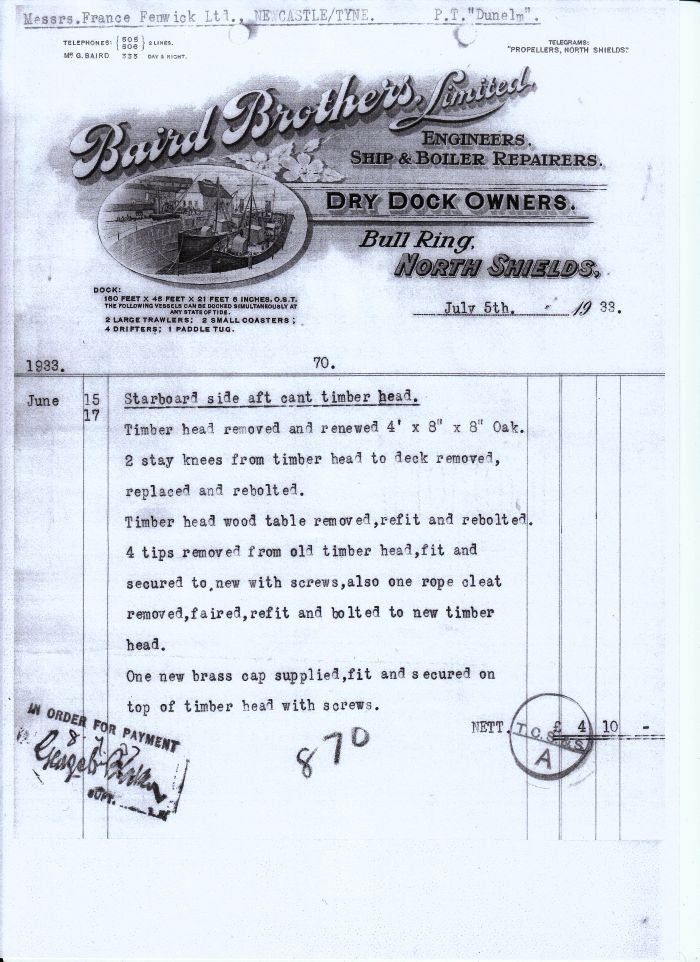 A bill for a repair to France Fenwick's DUNELM in 1933